Have you heard of it? Tech is where it's at.
By 2022 there will be nearly one and a half million open jobs in the tech sector, tech skills are 20 of the top 25 most sought after skills by employers on Linkedin, and all 10 of the fastest growing keywords in job listings on Indeed are tech related. All of them!
If you're new to tech, or if you just started learning some incredibly powerful skills, you still might not be sure what kind of job in tech you can actually GET.
We are all about freelancing here at Dabrandcity Academy, and we have a TON of resources to get you going in that department.
But maybe you want a tried and true, full-time gig. The salaried kind, with benefits and water coolers. Or maybe you would LOVE a remote job, but you still want to get your 40 hours of company culture in.
And don't worry. Becoming a full-time techie does NOT mean throwing in the towel on your creativity or walking away from the high-powered job you always dreamed of. In fact, we have a feeling you'll be surprised to find certain jobs on this list, like Interaction Designer and Digital Marketing Manager.
These days, "tech jobs" exist in every department. So whether you are a writer, a marketer, an artist, or a data junkie, tech skills can put one of these jobs in your future.
Here are some of the job titles you can snag.
(Social Media + Marketing)
1. MARKETING TECHNOLOGIST
Marketing technologists are like the peanut butter that holds the crackers together, the crackers being a stellar business plan and the technology that makes it happen.
Tasks: As a marketing technologist, you'll spend your days coming up with marketing strategies and finding, testing, and selecting the technology that powers it.
Skills: Project management skills, writing and verbal communication skills, tech skills (like HTML + CSS), experience with online marketing strategies and concepts (like growth hacking + headline testing), quick to learn new technologies, Google Analytics, project management (like Asana) and email services (like Mailchimp).
2. SEO CONSULTANT
SEO is a hot topic (opens in a new tab) these days, but just because keyword mining might be over, it doesn't mean SEO is out of the picture.
As an SEO Consultant, you're there to make sure that great content doesn't get lost in the heap.
Tasks: You'll spend your time working to gain inbound links to increase traffic, optimize copy and metadata for SEO, create high-impact stories and headlines
Skills: Growth/data analysis, A/B Testing, Google Analytics, storytelling, branding, and written communication
3. WEB ANALYTICS DEVELOPER
If SEO has to do with how users find your site, web analytics is all about what they do once they get there. Instead of optimizing your site for the Web, you're analyzing how users behave on your own sites.
Tasks: You'll collect, measure, and analyze data (like web traffic, acquisition, and conversion) so you can make sense of how people are using the web (and how to optimize sites based on that data).
Skills: Experience with analytics software such as Omniture, Google Analytics, Coremetrics, Webtrends, comScore
4. DIGITAL MARKETING MANAGER
Digital marketing managers are kind of like Peggy Olson in today's world. A digital marketer's role is to understand customers and the stories they tell and believe about themselves.
Instead of magazine ads and radio commercials, digital marketing managers advertise on new media platforms like social networks, email, and blogs, and they measure their success with hard data.
Tasks: Your job is to attract users and convert them into customers. To effectively market in the digital world, that means measuring and analyzing what works and what doesn't.
Skills: Email marketing, SEO and web analytics, branding and storytelling, A/B testing
5. SOCIAL MEDIA MANAGER
Imagine getting paid to Tweet. As a social media manager, that's just the tip of the iceberg – you eat, sleep, and breathe social media interaction.
Tasks: Working in social media, you'll be targeting audiences with social content, analyzing, testing, and optimizing strategies, and driving brand awareness.
Skills: Expert familiarity with platforms like Facebook, Instagram, Google+, Twitter, YouTube, Pinterest, Tumblr, and Snapchat; data analysis; writing and communication; branding and storytelling
6. GROWTH HACKER
Growth hackers, so hot right now. If Digital Marketing Managers are all about growing brands and business with powerful stories and user engagement, growth hackers take a closer look at the numbers.
Tasks: If you become a growth hacker, you'll drive new customers to businesses and ensure scalable business growth.
Skills: analytics and SEO, conversion rate optimization, traction testing, lead growth marketing
Content
7. CONTENT MANAGER
Content isn't just about the company blog anymore.
Tasks: create and edit content, define and implement brand voice, manage content, analyze user engagement and shift strategies frequently
Skills: Writing, editing, and storytelling, email marketing, AB testing, traction testing, and expertise in content management systems (CMS) like WordPress are just some of the varied tasks you'll do as a content manager.
8. CONTENT STRATEGIST
Content strategists are like content managers, but they typically work with a larger scope of projects. They might also spend more time studying data on how their audiences engage with the content and coming up with ways to improve that engagement.
Tasks: You'll create and edit content, define and implement brand voice, manage content, analyze user engagement, and shift strategies frequently working as a content strategist.
Skills: writing, editing, and storytelling; email marketing; A/B testing; traction testing; expertise in content management system (CMS) like WordPress
9. INFORMATION ARCHITECT
Information architects do their work where content meets product strategy.
Tasks: Information architect's main jobs are to create sitemaps and user flows, define data flows/delivery, and research concept and usability testing.
Skills: web analytics, organize information, translate user behavior into site structures, Git + GitHub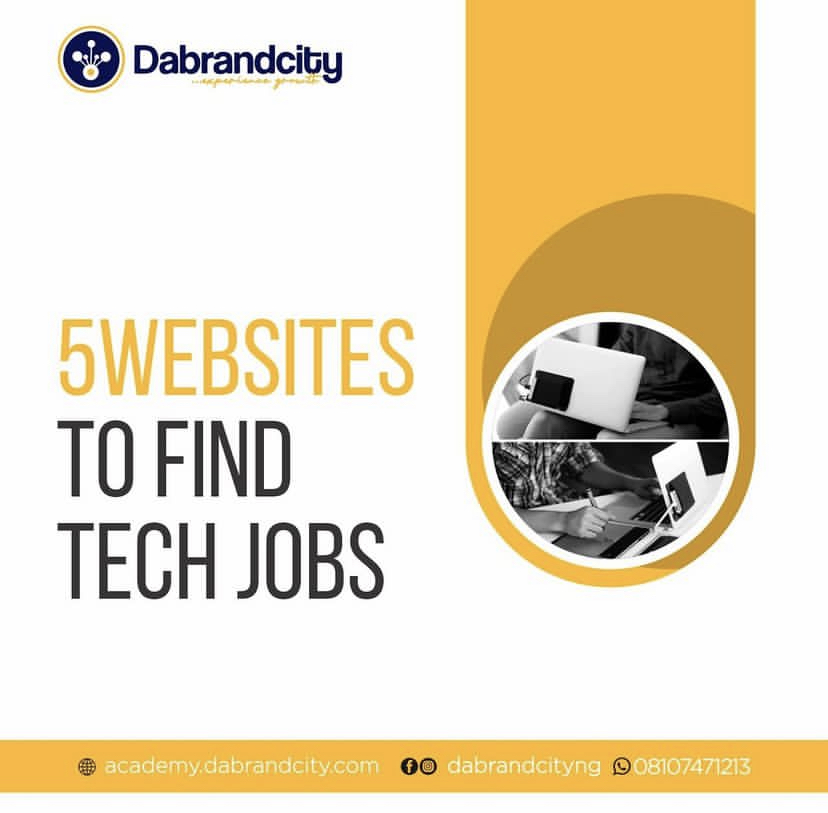 User experience
10. UX DESIGNER
User experience designers are a lot like information architects, only they spend more time coding, mocking up designs, and working with developers.
Tasks: If you get into UX design, your job will include developing prototypes, mocking up designs, designing specs, researching and analyzing user experience and behavior to iterate and traction tests.
Skills: HTML, CSS, JavaScript, wireframing tools, version control tools, data analysis, Git + GitHub
11. UI DESIGNER
User interface designers work closely with user experience designers, but rather than focusing on analysis, user interface designers are all about the look and feel of a site.
Tasks: Your work as a UI designer will be to design site interfaces and graphics, do customer analysis, perform design research, and create branding and interactive and animated designs.
Skills: Photoshop, wireframing, prototyping tools, HTML, CSS, JavaScript, Git + GitHub
12. ACCESSIBILITY SPECIALIST
Accessibility specialists focus on creating interfaces and user experiences that work towards making products accessible to everyone.
Tasks: The kind of work you can expect as an accessibility specialist includes evaluating accessibility compliance; working with UX, UI, and product designers; and researching and testing products and services for accessibility.
Skills: experience with assistive technology (like screen readers, screen magnifiers, etc.), experience with human/computer interaction, prototyping, wireframing, data analysis
13. INTERACTION DESIGNER
You know how the Twitter feed continually loads? That's just one example of a feature you'll build as an interaction designer.
Tasks: Get your digital hands dirty as an interaction designer creating wireframes, screen flows, and prototypes; developing user personas, site maps, and moodboards; and creating interactive web designs.
Skills: HTML, CSS, JavaScript, jQuery, frameworks, Git + GitHub
Frontend development
14. FRONT-END DESIGNER
Ah, front-end (sometimes frontend or front end) designers. This is the job where all that HTML and CSS you learned gets center stage. Front-end designers can do a lot of different jobs, from seeing designs through prototyping to implementing to focusing on coding up existing designs.
Tasks: The main responsibilities of a front-end designer are to transform mockups into web pages, create and optimize graphics for the web, and write clean and efficient code.
Skills: HTML, CSS, SASS(opens in a new tab), sometimes JavaScript, jQuery, and front-end frameworks
15. FRONT-END DEVELOPER
Front-end developers don't just create static sites – they also know how to code up interactive pages and web apps.
Tasks: Front-end development could be right for you if you like the idea of prototyping and building interactive sites, debugging across browsers, and managing user data.
Skills: Git + GitHub, JavaScript, jQuery, Grunt(opens in a new tab)/Gulp(opens in a new tab), SASS, HTML, CSS, frameworks like Bootstrap,(opens in a new tab) Node.js, AngularJS(opens in a new tab), and Ember.js.
Pretty amazing range of jobs in tech, isn't there?
There's really something for everyone whether you're creative, analytical, a natural-born leader, or all about teamwork.
And you can start getting the skills you need for these jobs – and so many more! – right here at Dabrandcity Academy.
Join us in our Cohort to begin building a fantastic foundation for your dream career in tech.